Faculty of Energy Engineering
2022
→ On going
CMS for Faculty of Energy Engineering @ UPB
The web platform of the Energy Engineering faculty within UPB wanted to come to the aid of students and teachers for a better collaboration and information. The platform has a modern design, oriented to the user and his needs. The information was structured into categories and presented in an attractive way, being easy to identify and access.
Services
Presentation website, Full-stack development
---
Technologies
Frontend => Laravel Blade, TailwindCSS, GSAP
Backend => Laravel 8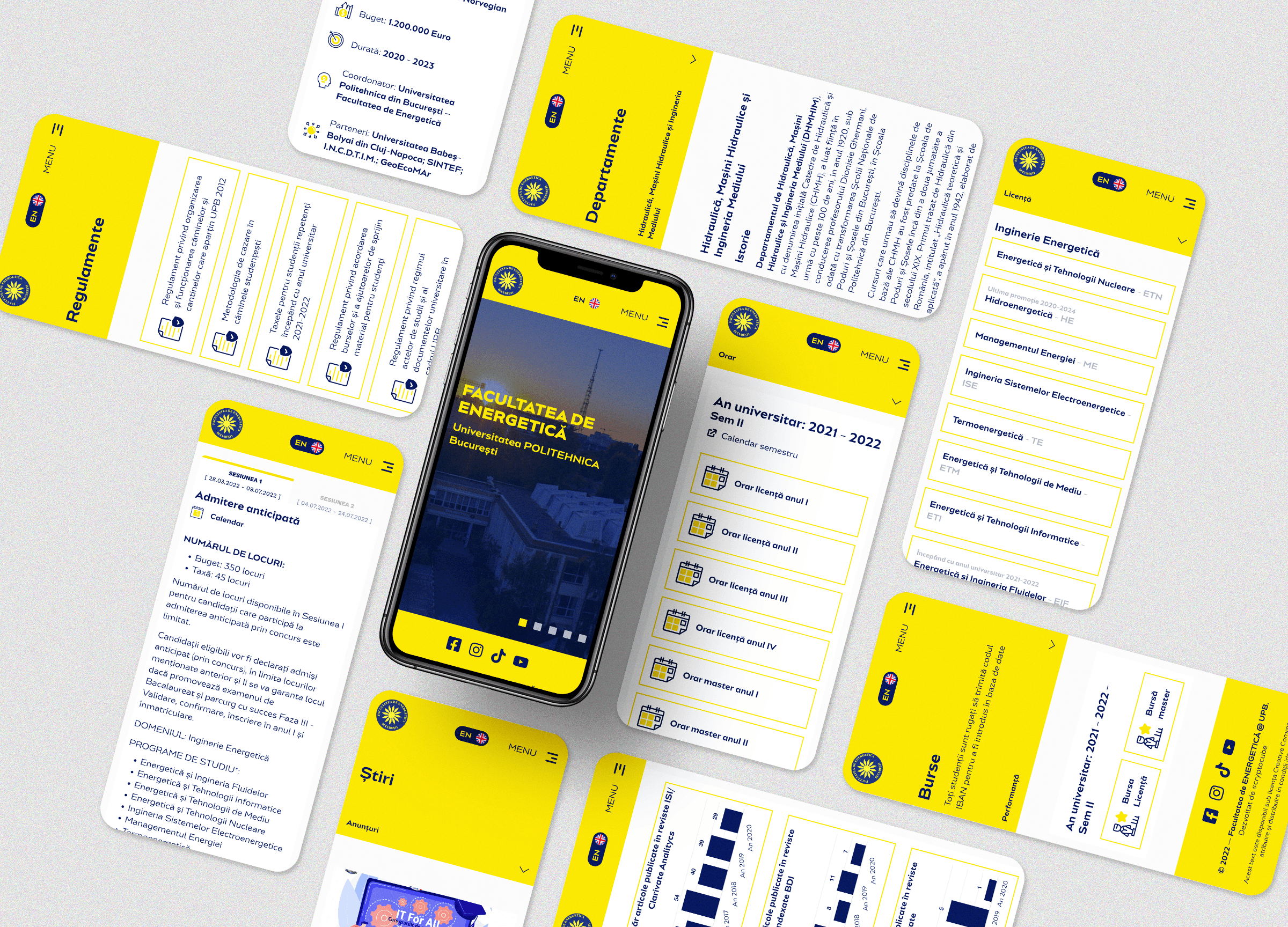 The platform has been designed to provide a simple and complete web path for both teachers and students. The purpose of the platform is to provide a trendy design with all the answers to possible user questions and up-to-date information.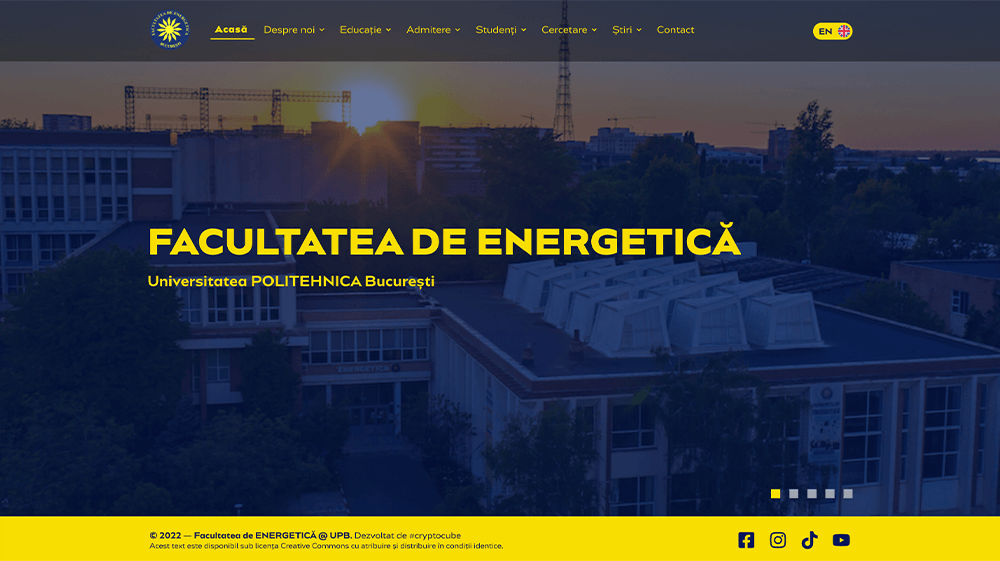 The project was executed using new technologies and concepts to reproduce the specifications offered by the Energy Engineering faculty within UPB. The platform was designed to support further development, and the result was represented by a friendly interface, which allows an easy and quick identification of a specific topic.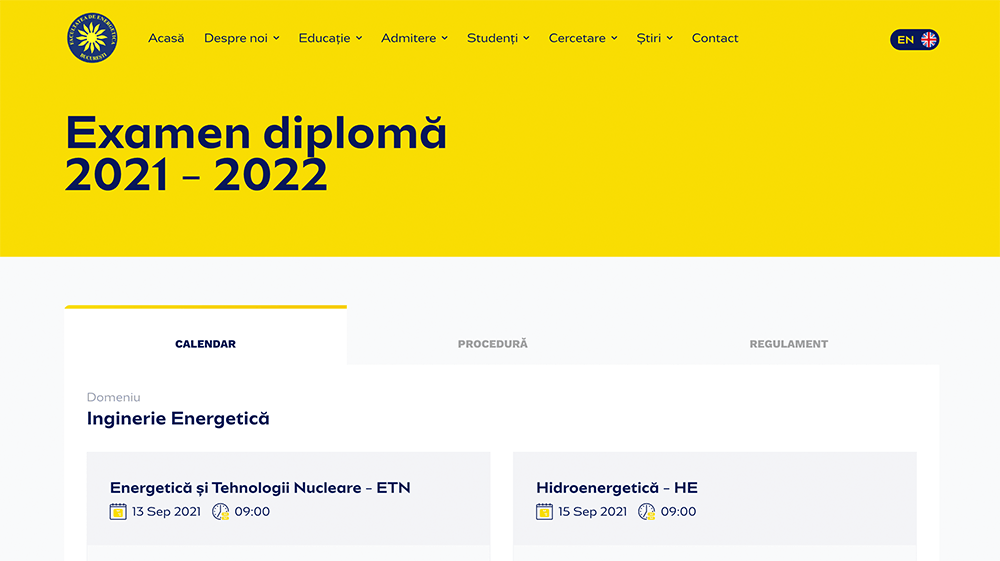 A web platform that offers, through a modern design and an easy flow of steps, information from the academic field for students and teachers.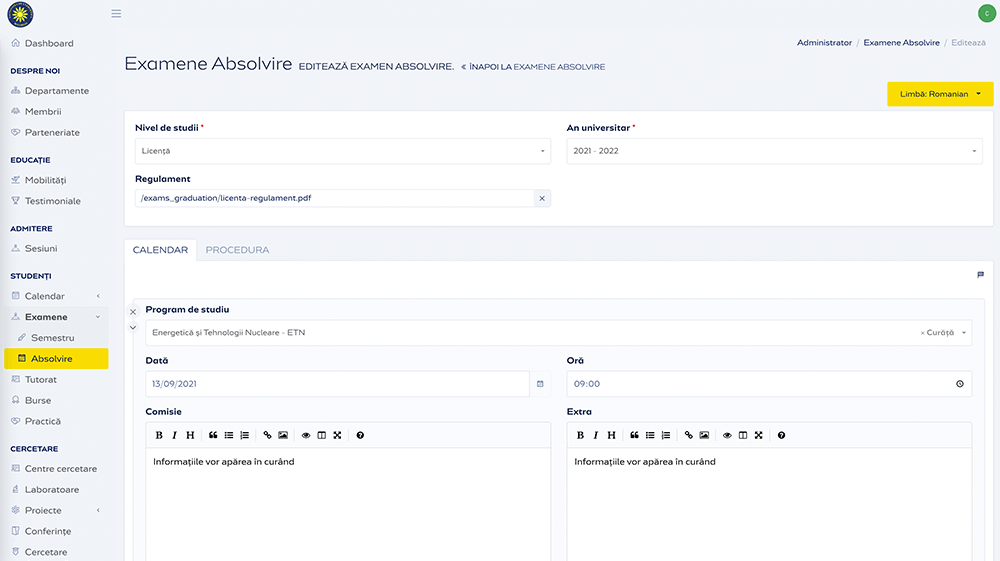 The collaboration with you was excellent. You have been very patient and flexible with us. You responded to our requests with professionalism and promptness. We are glad that you have given us a page that we and the students are delighted with.