University POLITEHNICA of Bucharest
2021
→ On going
Online enrollment platform at University
Each year, an impressionnant number of candidates apply to become UPB students. Due to this reasons, an online and user-friendly platform was implemented to help future students upload their personal documents and check their options.
Services
Presentation website, Full-stack development, Mobile development, Web hosting services
---
Technologies
Frontend => Vue 3, TailwindCSS, GSAP
Backend => Laravel 8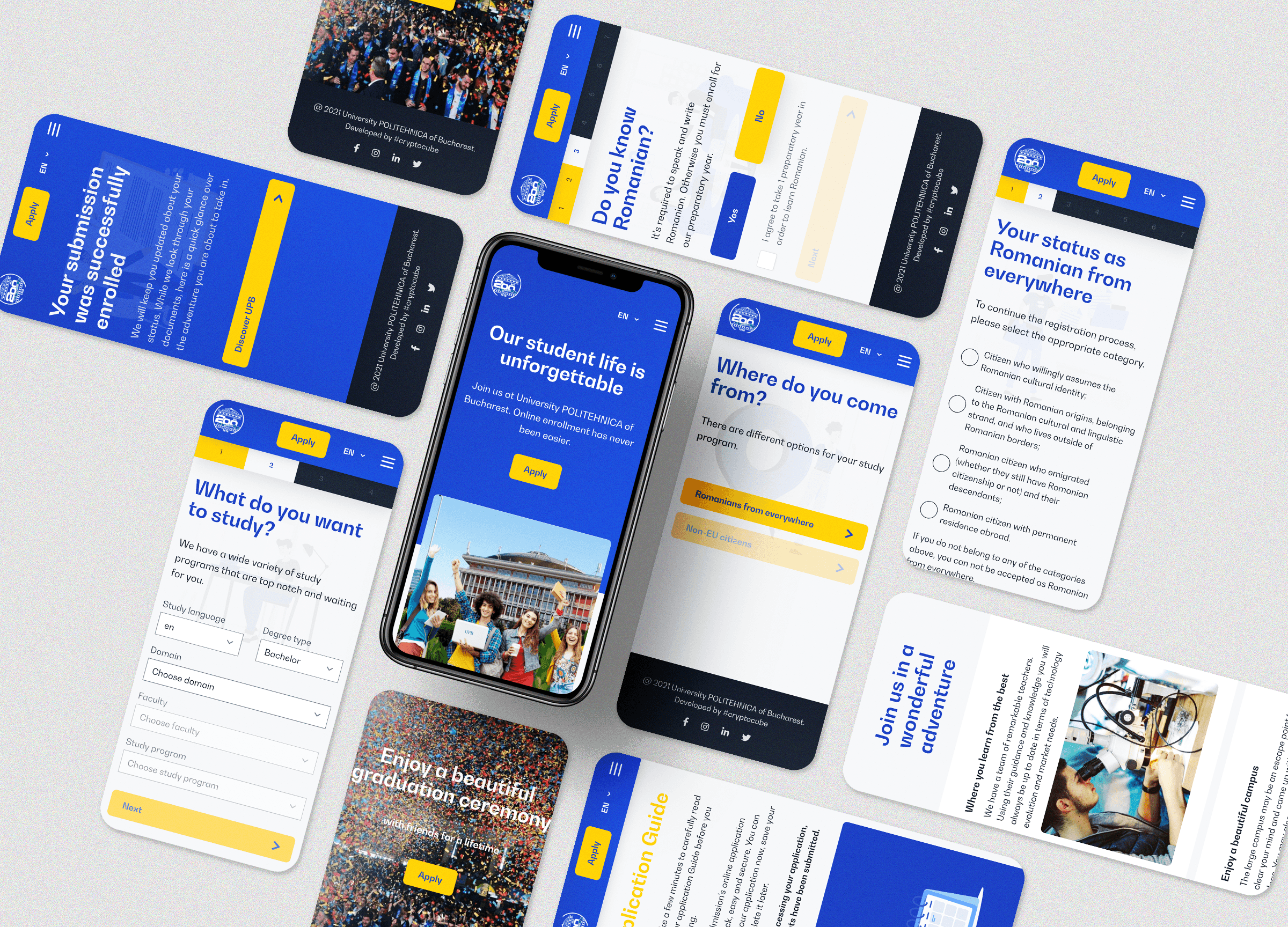 Actions and documents are digitalized increasingly more even in public institutions. An online platform was born from the need to facilitate the future students enrollment.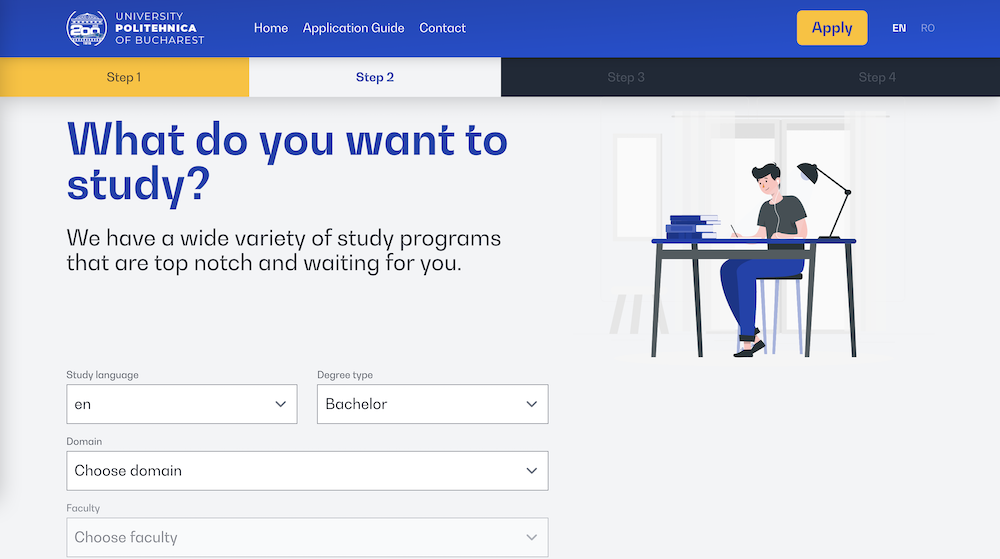 Based on the University POLITEHNICA of Bucharest input it was developed an attractive web platform that comes as an enrollment tool. All the processes of choosing the faculty, domain, upload official documents was gathered and secured in one place.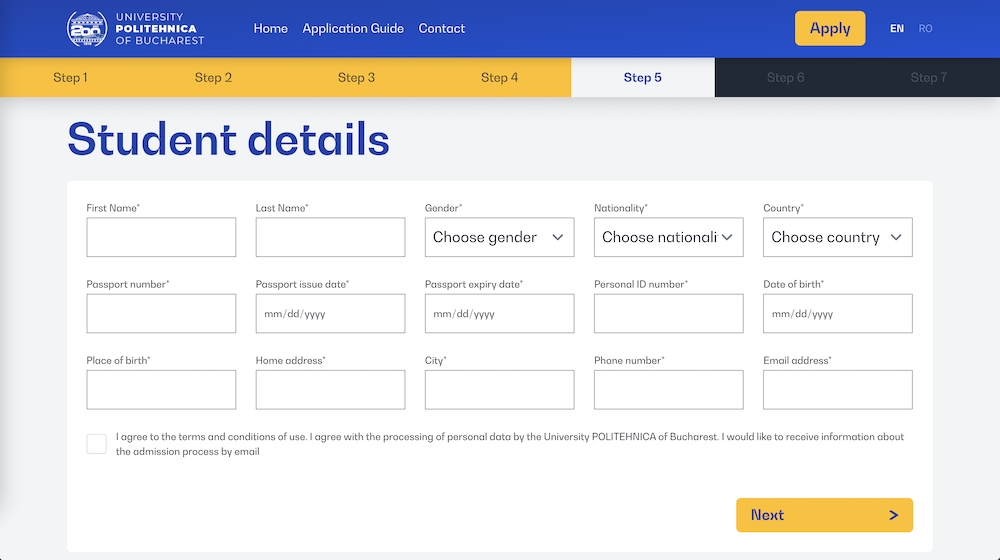 The process to enroll students was digitalized for foreign students and the intern flow to apply was simplified to come in their help.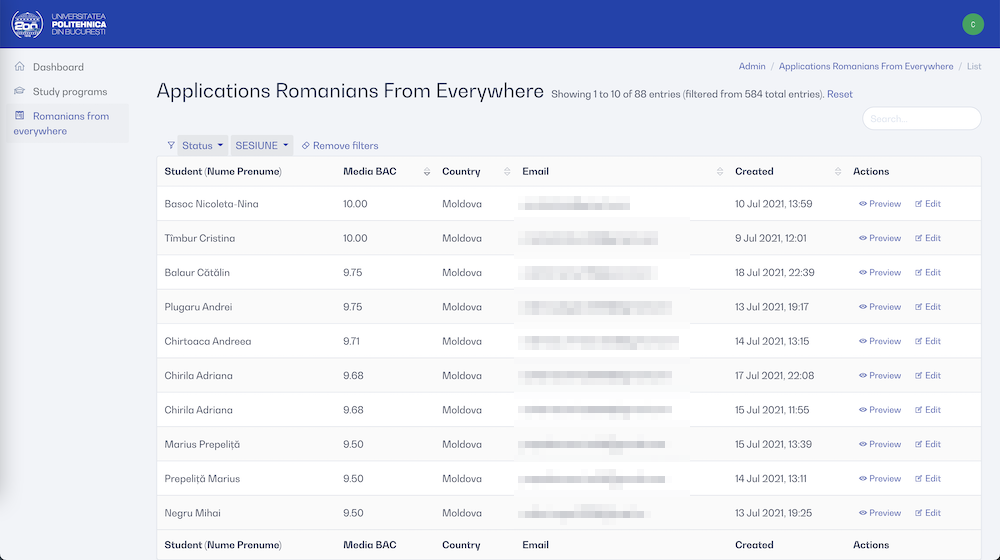 The projects developed together have impacted our institution in terms of a higher degree of internationalisation, accessibility of resources, optimized processes and greater efficiency.