Bitcoin Romania
2019
→ On going
Cryptocurrencies trading platform
Platform for buying and selling cryptocurrencies with or without an account, all over the country, with the best exchange rate. Through the platform, users can extract coins directly into their RON accounts.
Services
Blockchain development, Presentation website, Full-stack development, Mobile development, Web hosting services
---
Technologies
Frontend => Angular 8, Centrifuge, Material Design
Backend => Laravel 7, GO, Centrifuge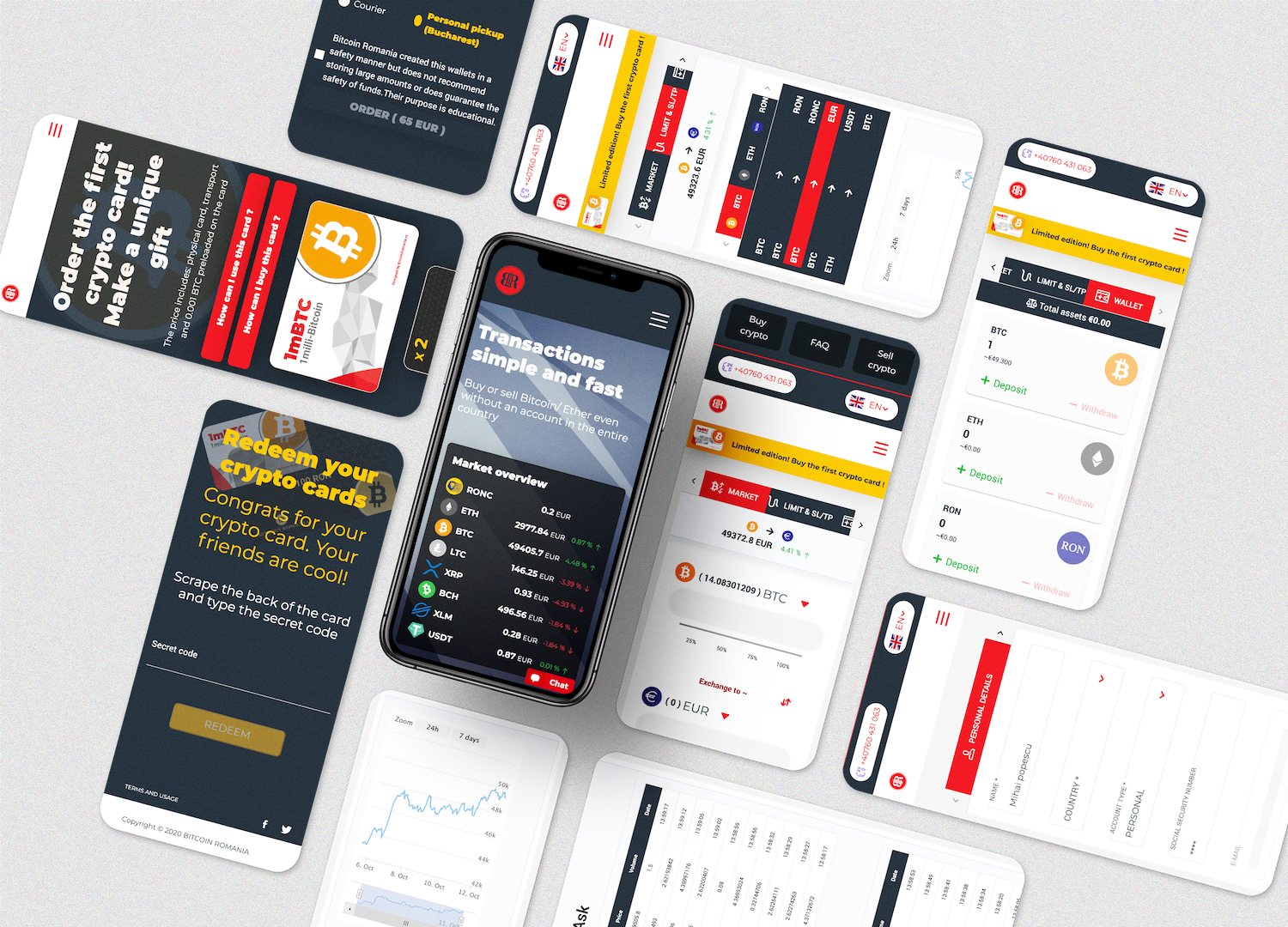 Loyal clients want to see benefits for their involvement. A new platform was developed to sustain their extra requirements.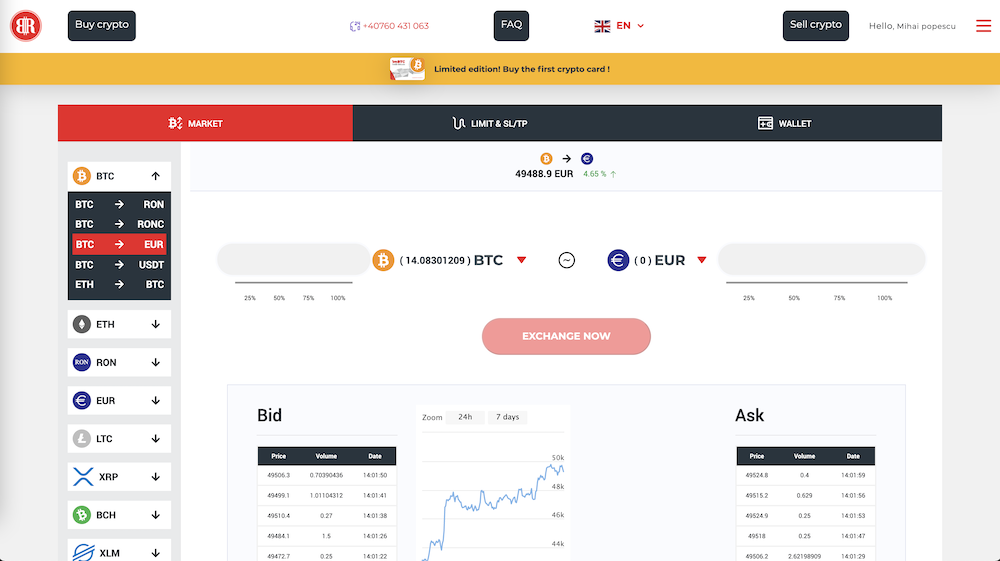 A close analysis was carried on to determine the main functionalities that would inspire loyal clients.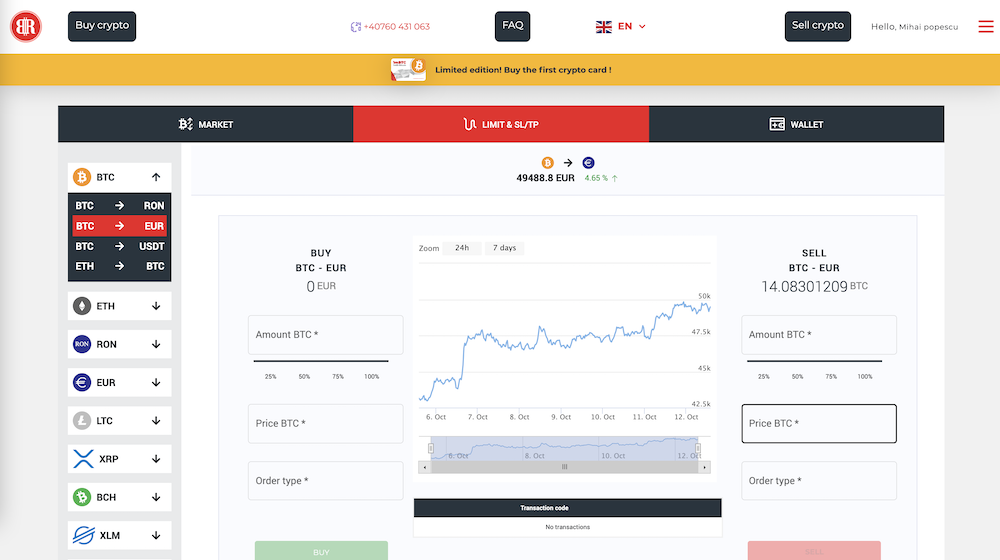 A new platform which comes with advanced cryptocurrency trading operations and designed to be user friendly.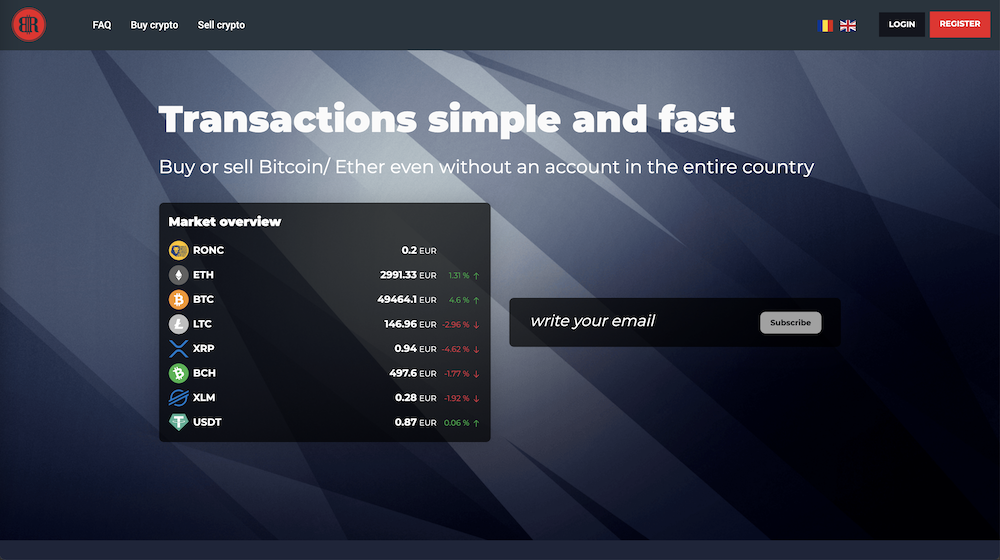 We have developed multiple solutions, software and hardware, that are interconnected. They delivered real-time performance, reliability and scalability of our mission-critical role secure IT infrastructure.