CMS for internal product management
ASTI operates in the automation industry, offering specific certifications and products. Having 30 years of experience, they wanted to present their portofolio in the online environment. Thus, the developed platform displays information for potential customers and collaborators and has a dedicated interface for internal management.
Services
Presentation website, Full-stack development, Mobile development, Web hosting services
---
Technologies
Frontend => Bootstrap 4
Backend => Laravel 7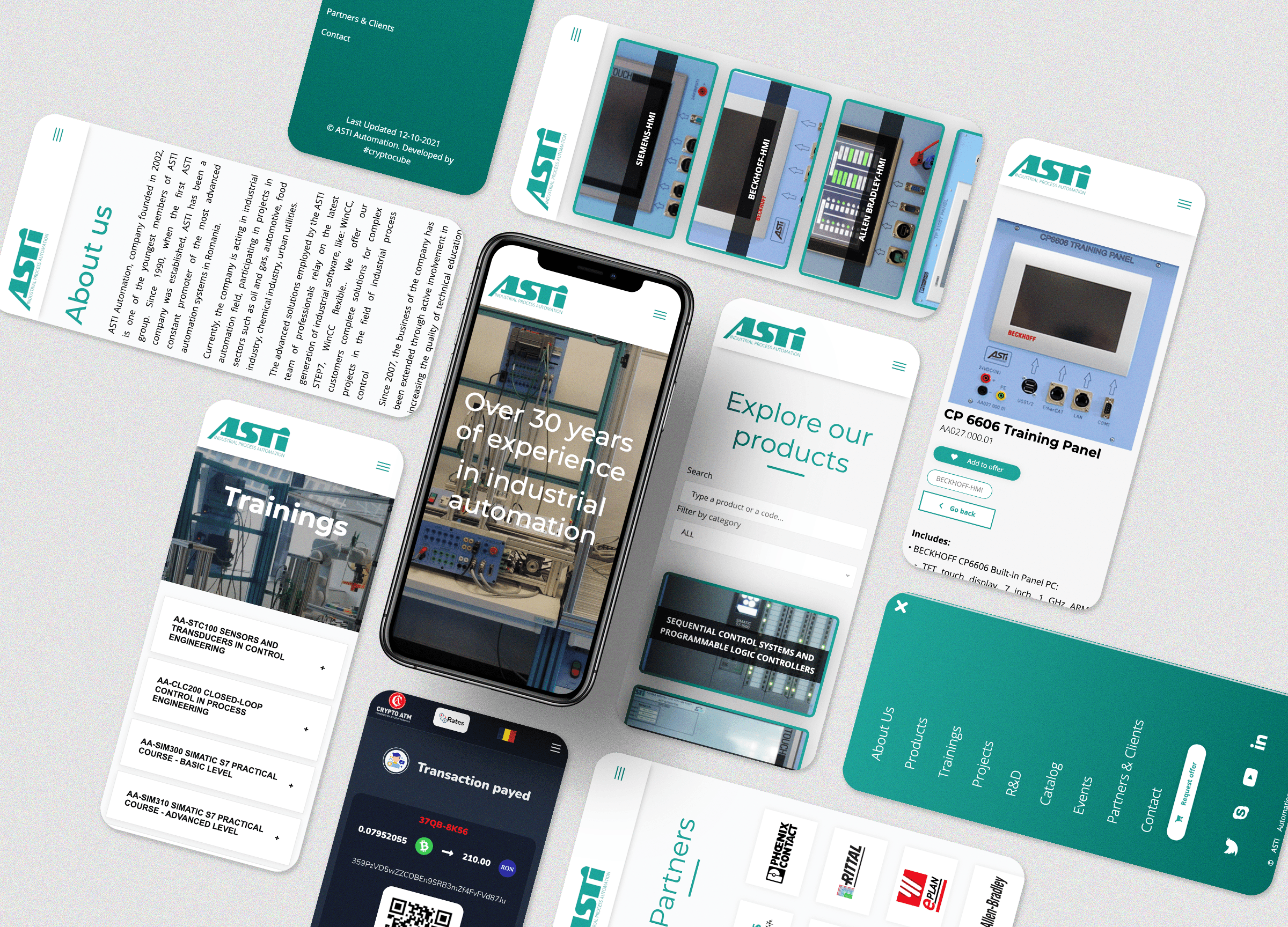 With an experience of over 30 years in automation industry, ASTI had a website dedicated only to romanian people. They wanted gain notoriety and to expose their products all over the world by using a modern website in an international language.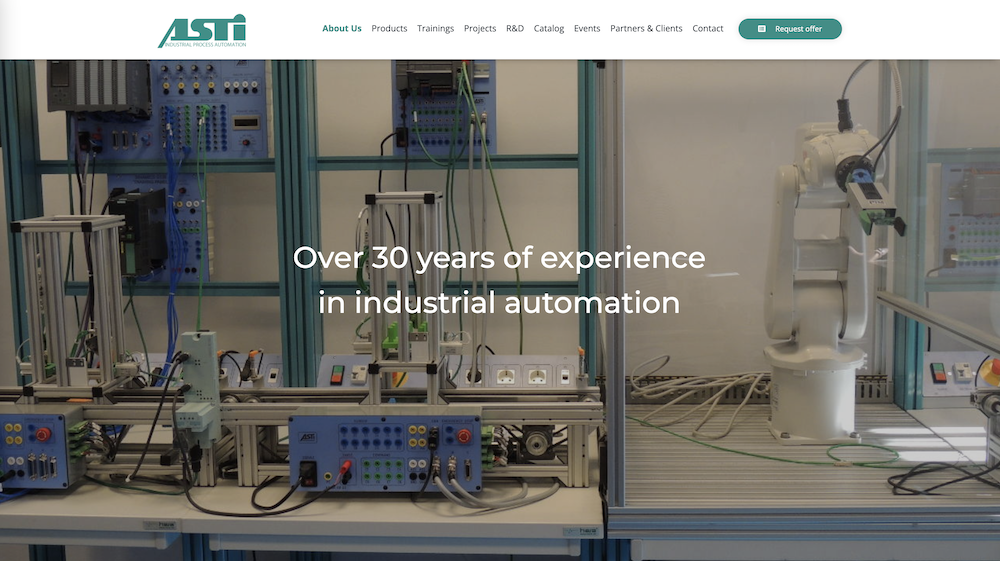 After a set of analysis made for their domain requirements our IT experts created a web platform that is easy to administrate and use. All their products can be added from an interface by one of their employees with little technical skills.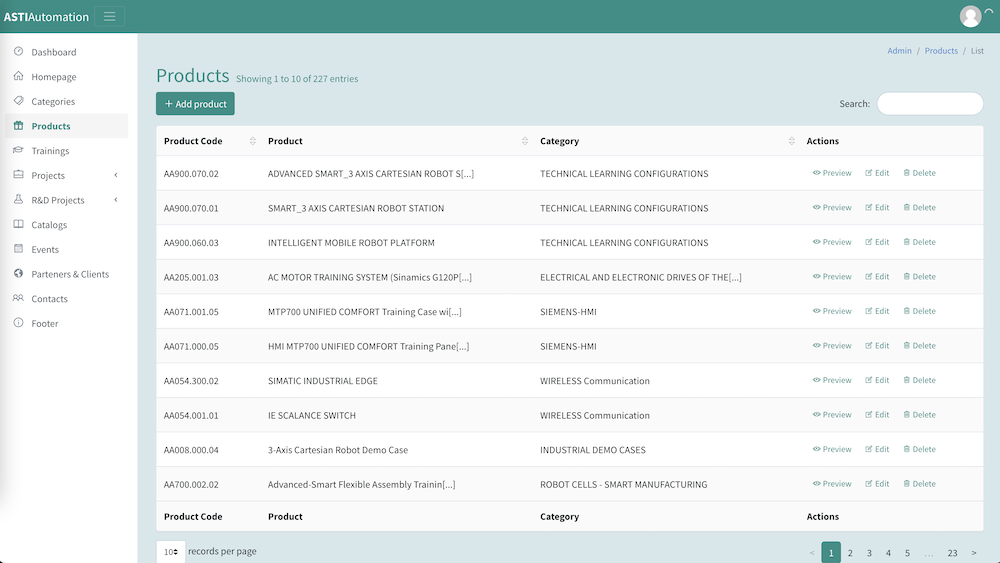 A web platform that is user friendly and has all processes well defined, therefore each client can get an instant response to its request.